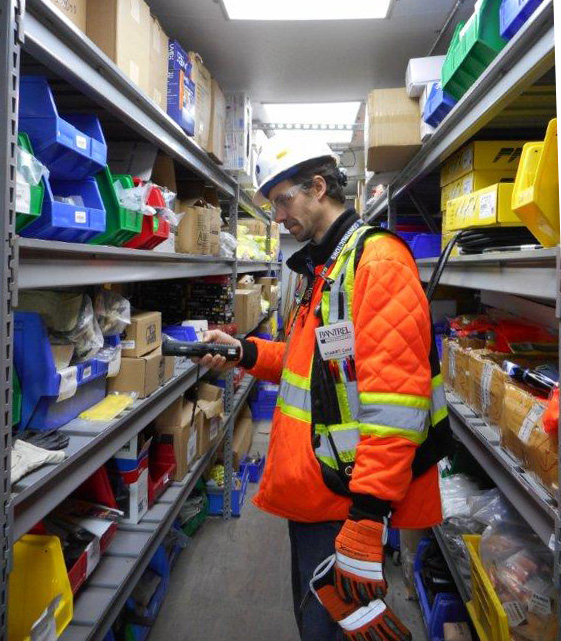 Applying skills learned in the Warehousing Program at the Fortis Tilbury LNG Facility Expansion Project in Delta.
COST:
There is no charge for eligible Teamsters Local 213 members who are successful the first time they enrol in the Class 2 Program
and take the final exam. However, if students are unsuccessful, they must wait 6 months and pay $100 to write the exam a second time.
PREREQUISITES:
Member of Teamsters Local 213
Successful completion of Class 3 Warehousing Program
500 hours of employment as a warehouse person
Proof of hours can come in the form of cheque stubs or a logbook signed off by employers with contact information for verification.
Once proof of hours has been submitted and verified, you will receive the login instructions.
STRUCTURE:
5 instructional modules, each ending in a quiz, plus a final exam
A passing mark of 80% on the final exam is required
If unsuccessful in the first attempt, a 6-month waiting period is required before a second attempt
Cost of second attempt is $100
Documentation will arrive in 6 to 8 weeks
Please contact the Training Plan Coordinator by email or call 604-874-3654 for more information.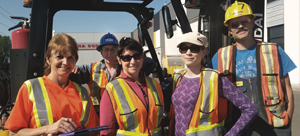 Teamster members who participated in the Warehouse Apprenticeship Program offered in Kelowna in May also took forklift training.