B.C. Companies looking for qualified Teamster members
Victory Memorial Park Cemetery
14831 28th Ave
Surrey, BC V4P1P3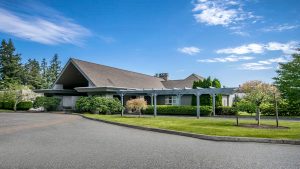 Compensation: Competitive
Employment type: full-time
Job title: Grounds Specialist
An opportunity exists for a full time Grounds Specialist position at Victory Memorial Park Cemetery, South Surrey/White Rock, BC. This is a temporary/fulltime position, Monday through Friday, 8:00am to 4:30pm.
Job Duties:
Mows grass, plows snow, waters lawns, trims shrubs, and tends the flowerbeds.
Operates lawn and grounds equipment including push and ride mowers, snow blowers, weed eaters, leaf blowers, and other related power tools.
Removes debris and trash from grounds. May include turning down vases and removing wilted flowers.
Observe safety rules and ensure compliance with the operating procedures of corporate, provincial, and local regulations, including WorkSafe regulations and guidelines.
Performs other duties as assigned.
Knowledge, Skills & Abilities:
Operate handheld tools and equipment, including, but not limited to, a shovel, rake, sledgehammer, lawn mower, weed trimmer, and leaf blower.
Accurately use measuring devices (i.e. tape measurer, yard stick etc.)
Communicate effectively with fellow associates and visitors.
Operate equipment in a safe and careful manner.
Effectively work with others to accomplish tasks as a team
Contact:
TYLER MIOTTO
Superintendent
604.536.6522
www.VictoryMemorialPark.com
Victory Memorial Park
14831 28th Ave
Surrey, BC V4P 1P3
A division of Service Corporation International (Canada) ULC

SAFETY. TEAMWORK. INTEGRITY.
The BURNCO Ready-Mix team in British Columbia has an immediate opening for a highly experienced and driven Commercial Transport Mechanic. Based out of our Burnaby, BC facility, you will be working and responsible for repairs of all commercial vehicles and equipment pertaining to the Ready Mix Operations in the BC Lower Mainland.
Join the BURNCO team today and earn yourself excellent wages with hourly rates up to $44/hour, significant OT hours during the high season, and comprehensive benefits (through the Teamsters Union CBA). At BURNCO you will enjoy:
a very strong culture of safety
excellent customer relations with internal and external stakeholders
working within a financially stable and expanding company
building legacy infrastructure that will be around for generations to come (you can say 'I Built That!')
What You Will Be Doing
Inspect, repair, troubleshoot, adjust, overhaul and maintain mobile heavy-duty equipment and performs other routine maintenance work
Diagnosing faults using computerized testing equipment.
Repairing damaged equipment.
Troubleshooting electrical and pneumatics
Read diagrams and schematics for work procedures
Operates hoist and lift devices to position machinery in a safe manner
Maintain and repair On Road Heavy equipment to provincial and company standards
Service calls and field repairs as needed
Maintain open and clear communication with Shop Supervisor and Lead Hands on any operational deficiencies
Reality of the Job
Work schedules vary and may consist of scheduled hours, shift work and on-call rotations (including weekends and holidays) to support the work required.
What We Would Like You To Have
Provincial Mechanics license – Red Seal Mechanic
Provincial Heavy Equipment Technician License
Registered Apprentice
Valid Class 1 and / or 3 Commercial Driver's License with clean driving abstract
Valid Air Brakes Endorsement will be considered an asset
Physically fit
Minimum 2 years of directly related experience
Strong mechanical aptitude with effective interpersonal skills
Proficiency using diagnostic software
Ability to work schedules that will be varied including scheduled hours, shift work and on-call rotations (including weekends and holidays) to support the work required
Eligibility to join Teamsters Union Local #213
IMPORTANT: As this is a safety sensitive position, it is a condition of employment that candidates selected for hire must successfully pass pre-employment testing that includes a background check, a drug and alcohol screen (Cannabis included), and Fitness to Work test.
Since 1912, BURNCO has been supplying aggregate construction materials as a successful, family-run business based in Calgary. Over the last 110 years we have embraced innovative technology and new marketplaces while always maintaining the vision and values that were first introduced by our founder, James F. Burns. Today we continue our unwavering commitment to safety, our renewed focus on family leadership and our steady, dependable growth into the future. We look forward to having you join us on that journey.
Posting Open Until Filled
#BRPO
Contact: Paul Salandini at 778 884 5733 or via Email
Or apply at: burnco.com/careers
Burnco Rock Products Mixer Drivers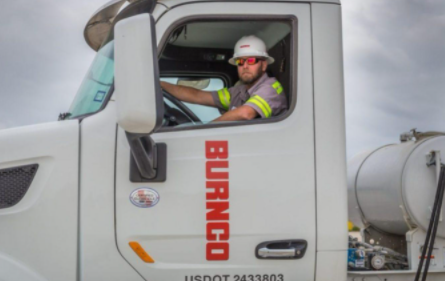 BURNCO is currently hiring experienced Mixer Drivers for our Metro Vancouver Ready Mix division. Apply Now! We're looking for new team members who are energetic, highly motivated, dependable, good communicators, and possess good interpersonal and leadership skills. Come work for a great Canadian company and earn yourself above average pay driving our well-maintained trucks. We offer that, great benefits and more:
Highly Competitive Wagesas per negotiated union CBA in place
Great Company Paid Health Benefits For You and Your Family
High Quality Individuals and Teams To Work With
Strong Safety Culture
Enjoy the Benefits of Working With a Reputable, Stable and Growing Company
Be part of the team building legacy infrastructure that will be around for generations (You can say I built that!)
Email resumes to Barry Capozzi 
Want to join the SunRype team? Nice!
At SunRype, we're about innovation and growth. Working here means joining a team that works together to achieve results. You'll be challenged to always improve, while sharing in our successes. Plus, we offer a competitive benefits package and a pension plan. We also have a whole lot of company spirit.
With over 300 people at our plant and head office in the Okanagan Valley as well as employees in Ontario, there are new opportunities opening up all the time.
To apply please click here to apply:  https://www.sunrype.ca/careers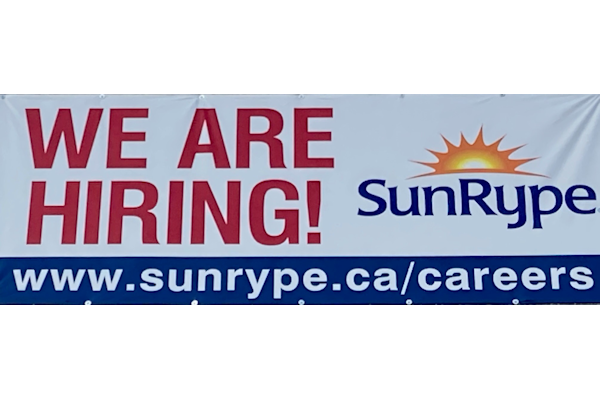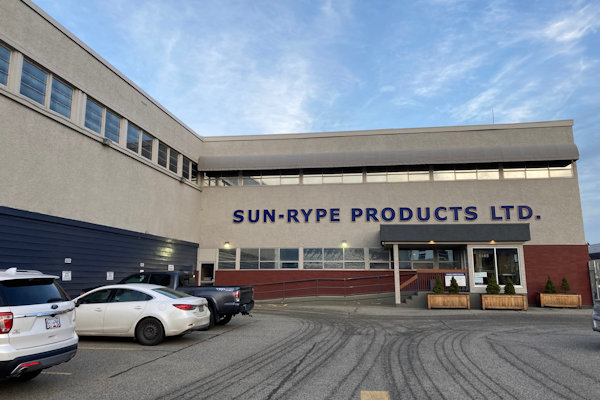 Job classifications: Camp Attendants, General Kitchen Helpers, General Labourers, Janitors, Offsite Janitors
Site C Lodge postings
Company: Atco Two Rivers
Location: Fort St. John
Posting date: Open
Closing date: Open
More information: Justin Roylance, 250-563-6564 or Email
Job classification: Class 1 Truck Drivers
Should have experience with some or all of the following:
Concrete Mixer, Gravel Truck and Pup, Step Deck, Low Bed, Hauling and Feeding Asphalt Paver
Location: Prince George
Posting date: Open
Closing date: Open
More information: Justin Roylance, 250-563-6564 or Email
Job classifications: Millwrights and/or Dual Ticketed Millwrights/Electricians
Company: CKF Inc.  https://ckfinc.com/careers/
Location: Langley
Posting date: Open
Closing date: Open
More information: Anita Dawson, 604-876-5213