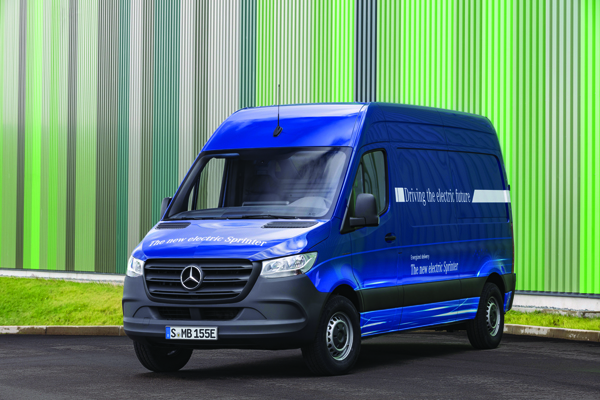 By Marco Procaccini
We often hear about industries switching to cleaner fuels to reduce their carbon footprint and address global warming and worsening air quality. The reality faced by transportation workers and commercial vehicle operators is that the options and prospects for moving to non-fossil fuels are still fairly slim. But change is on the horizon.
Auto industry sources point to the introduction of electric trucks as evidence of this progress.
"No doubt they will have an impact on our members and industries," said Rob Duff, training coordinator for Teamsters Local 213. "But I don't see, at this point, where the electric truck will replace the standard trucks we use, especially in construction and heavy vehicles."
Big news, recently, was General Motors re-opening of the closed plant in Lordstown, Ohio to build "EV" trucks for personal and commercial use. Steve Burns, CEO of Lordstown Motors (a consortium of various investment groups), said the plant will likely use union labour—mainly laid-off members of the United Auto Workers—although there will only be about one-tenth of the 4,500 jobs that were in the former plant.
Burns told Freep Magazine, "We still have to paint the vehicle and stamp out the metal. So we need that skille workforce…To us, (the workers are) part of the secret weapon because we have taillights, we have seats, we have dash…we have all the things that require a human to assemble."
The new truck, known as the Endurance, is a "range- extended, W-15 prototype, a plug-in electric hybrid." It is a commercially oriented all-electric pickup truck aimed squarely at fleet contractors. It has a four-wheel-drive hub motor sys- tem with fewer moving parts and, in theory, will require less maintenance and fewer repairs. It also features an onboard power source to allow users to run power tools at the job site from the truck's battery without need for additional generators or other power sources.
According to the auto-blog website, the company says it has 6,000 pre-orders for the W-15. It's also hoping to win a contract with the United States Postal Service.
In addition, Havelaar Canada is producing a fully electric truck in Ontario. According to TTAC magazine, dubbed the Havelaar Bison, the pickup uses twin motors to drive all four wheels simultaneously, with a battery unit that allows for a maximum range of about 186 miles. The firm claims the truck is designed for the very worst weather.
Furthermore, large firms like Ford, Toyota, Tesla and Nissan have announced that electric trucks are part of their production plans over the next few years.
But other industry sources are more skeptical about the practicality of electric motors across the spectrum of the transportation and sectors.
"Currently, biodiesel is really the only viable alternative fuel for use in off-road equipment," Joe Suchecki, director of public affairs for the Engine Manufacturers Association told Underground Construction, an on-line news bulletin focusing on alternative construction practices. "Biodiesel fuels derived from plant materials or waste fats and oils are a viable supplement to the diesel fuel supply derived from petroleum. However, currently there really is not enough production capacity in biodiesel fuel to have a major impact on fuels, and alternatives such as raw vegetable oil or ethanol added to diesel fuel are not recommended."
Meanwhile, Martin Willi, spokesperson for Caterpillar, said even lower-carbon-emitting fuels, such as propane and natural gas, have so far not been able to provide the degree of power and operating efficiency that the industry needs, as standard diesel and gasoline.
"Propane and methanol don't make sense," he said. "Across the board in all types of construction equipment, biodiesel usage is tied to availability and economics. The only other fuel that could have an impact is liquefied natural gas. It is being used in on road vehicles but, at present, mainly in spark-ignited engines. It has the advantage of being less expensive, but storage tanks and protective equipment are costly. There are different ways to burn natural gas in an engine, but, at present, for the construction equipment with diesels, it probably is not a practical fuel."
Duff said despite the controversy over non-fossil-fuel-pow- ered commercial vehicles, the technology still doesn't appear to be at the point where it can fully replace current vehicles. "There's a lot of promise around hydrogen fuels and other electric power," he said. "But I don't know if those trucks are there yet in terms of heavy lifting and pulling loads, especially for longer distances, like a diesel truck."
He also said that the impact on jobs and work opportunities is hard to gauge, although he doesn't see serious job loss as a result of the new technologies.
"We will still have to move stuff; that's not going to change. It will just be a different form of transportation." Electric vehicles still require a lot of the same maintenance and servicing as diesel or gas vehicles so mechanics and service staff will still be required. "It's a lot like when the diesel engine came along to replace the steam engine. The mechanics will adapt."