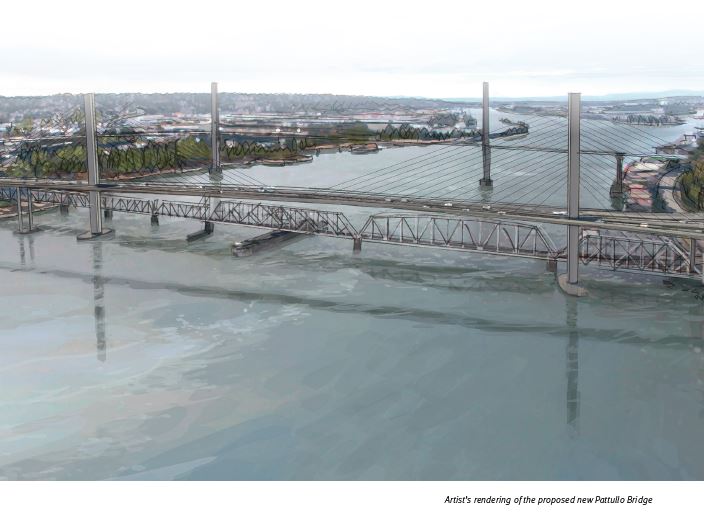 By Walter Canta, Secretary Treasurer
Persistent effort pays off. There is no truer statement when you consider the actions of our current federal and provincial governments. Construction unions, provincially and federally, have been pressing for labour agreements that benefit construction workers, their families and their communities. And we have been successful.
The provincial NDP government has introduced Community Benefits Agreements (CBAs) for publicly funded infrastructure projects, beginning with the Pattullo Bridge replacement project, the Highway 1 upgrade between Kamloops and the Alberta border and the Broadway Subway project.
CBAs address an ongoing struggle we've had with thegrowing non-union sector (rigorously assisted by the previous Liberal governments). What resulted was a downward spiral in the unionized sector and reduced wages and benefits for workers unable to secure union work. The Local 213 executive board congratulates Premier John Horgan and the NDP MLAs for supporting this urgently needed initiative.
You may have heard media reports stating that B.C. workers will be left out of work. This is one of the many false statements circulating.
CBAs, by design, ensure local hiring, fair wages and benefits, higher apprenticeship ratios, more opportunities for under-represented groups such as Indigenous people and women and a strong commitment to safety. Many Teamster Local 213 members have direct experience with these types of agreements. If you have worked on a dam construction project, right up to the John Hart Dam that is just wrapping up, you were covered by an Allied Hydro Agreement. A similar agreement was in place for the upgrade of the Vancouver Island Highway under the former NDP government.
Construction division assistant Tony Santavenere tells us that the final touches are being made to the CBA covering the Pattullo Bridge and that the process is being carefully studied to ensure the success of this initiative going forward.
As you can imagine, there is considerable push back from the non-union and anti-union sectors. You can help ensure the success of this provincial initiative by learning more about CBAs at your next union meeting. We want to see these types of agreements in place for many years to come.