Teamsters Local 213 supports life-long learning and many sons and daughters of Local 213 members
have received scholarships and bursaries from these funding groups.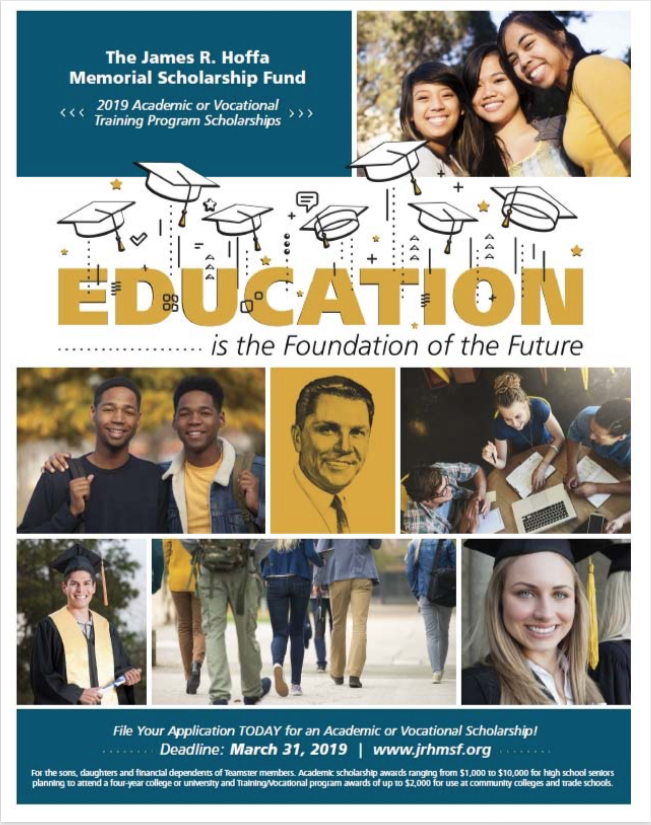 Joseph Whiteford Scholarship for children of Teamster members
$500 scholarship
Each year, Local 213 offers a $500 Joseph Whiteford Scholarship to a member, spouse or the son or daughter of a member in good standing with Local 213.
Applicants must:
be a full-time student attending a post-secondary university, college or institute, or be in Grade 11 or 12
have strong academic standing and be able to demonstrate financial need
Applications should be submitted in writing and contain:
the purpose of the applicant's education (goals)
an explanation of the need for financial assistance
a transcript of marks for the last semester or school period
name of the member, spouse or parent who is a Teamster member in good standing; that member's social insurance number and place of employment (whether full time or part time)
the applicant's social insurance number; his or her place of employment if employed, and whether full time or part time
details of all other bursaries or scholarships won by the applicant
Applications for the Joseph Whiteford Scholarship must be received in the local office no later than October 15.