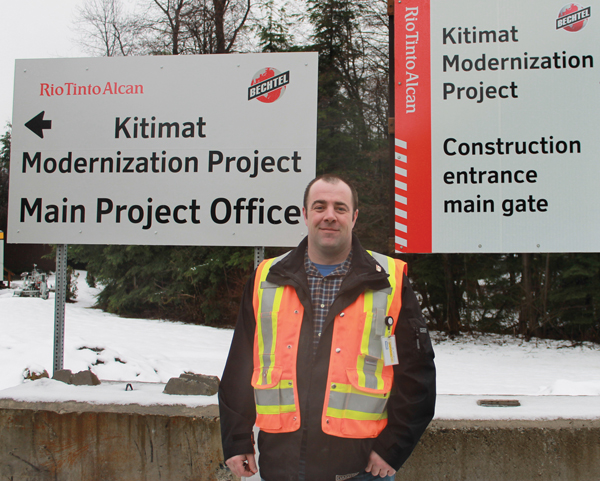 Jason Conway, business agent serving Northwest B.C., is based at the Teamsters Local 213
office in Prince George.
However, since he started the job in October 2012, he's not yet spent a week at the office. He's
been on the road supporting members who are working on some of the biggest construction
projects in the province: Rio Tinto's Kitimat Modernization Project, the backup tunnel that will
house another turbine for the aluminum smelter upgrade and new rail lines at Ridley Island Coal
Terminal near Prince Rupert.  Currently, over 100 members are on the modernization project and
the tunnel. However, the company is talking about doubling the workforce and that will mean work
for more Teamster members.  Several big pipeline projects (Enbridge, Shell, Kitimat Liquid
Natural Gas, and Trans Canada) are also on the books.  "They will bring hundreds of jobs to the
area," he said, "They're very big projects."
Conway has been a member of Local 213 for four years and has worked as a truck driver for
several northern construction companies. He lives in Terrace.  He was offered management
positions, he said, but "I took this job because I'm a firm believer in unionized labour and
workers' rights…I've been union most of my life. There are good benefits, job security and a good
living. It's in my blood."  He also thinks a good work ethic goes a long way in allowing members to
have a say in how work is done.
"I miss driving truck a little bit," he said, "but not enough to go back…I like meeting new people
and learning new things. It's great seeing my community grow and see the union moving forward.
I like being part of that."